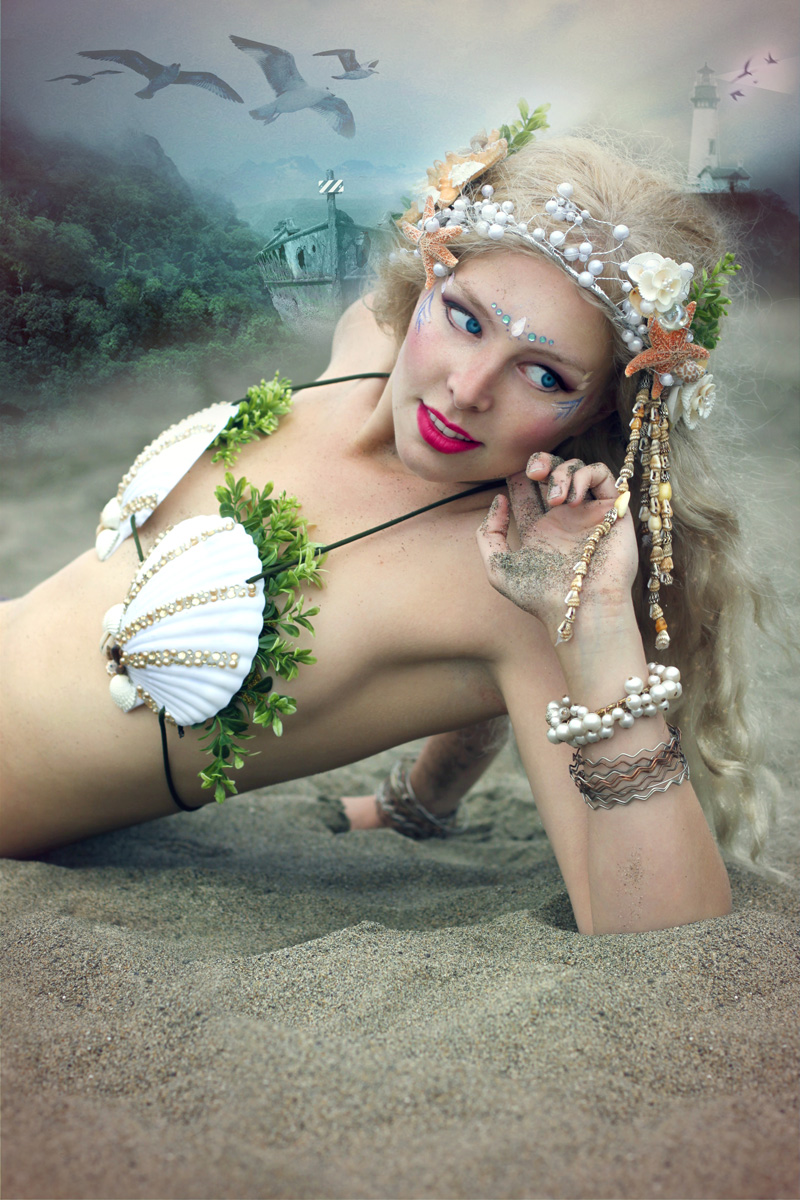 Mermaid
"I am a siren, a mermaid; I know that I am beautiful while basking on the ocean's waves and I know that I can eat flesh and bones at the bottom of the sea. You are a white witch, a wizard; your spells are manipulations and your cauldron from hell yet you wrap yourself in white and wear a silver wig." ― C. JoyBell C.
Photographer: Daryl Barnett
Model:Ide Mermaid
Photo manipulation: Valeria Aristidou
Mermaid: Is a legendary aquatic creature with the upper body of a female human and the tail of a fish.Mermaids appear in the folklore of many cultures worldwide, including the Near East, Europe, Africa and Asia. more info..