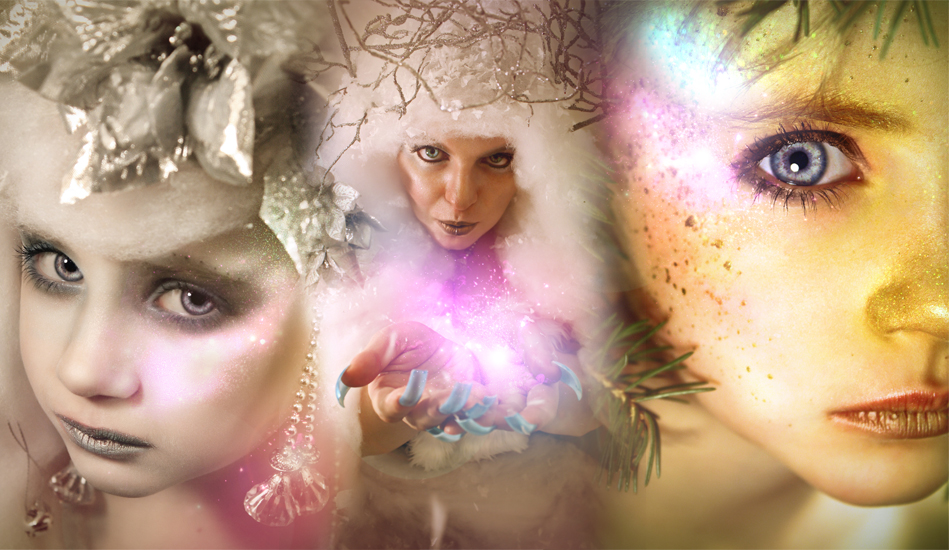 Fairies – Photo manipulation
"I believe in everything until it's disproved. So I believe in fairies, the myths, dragons. It all exists, even if it's in your mind. Who's to say that dreams and nightmares aren't as real as the here and now?" ― John Lennon
"WOODLAND FAIRY, WHITE WITCH & THE PIXIE" A series of photos featuring a different type of fairy as perceived by the photographers eyes. I have retouched the photos and added more magic and sparkle into them. Some color adjustments needed but overall were good quality photos to work with.
Photographer: Madame Spookypants
Location: Canada
Photo manipulation: Valeria Aristidou
Fairies: are a type of mythical beings or legendary creatures in European folklore, a form of spirit, often described as metaphysical, supernatural or preternatural. more info..