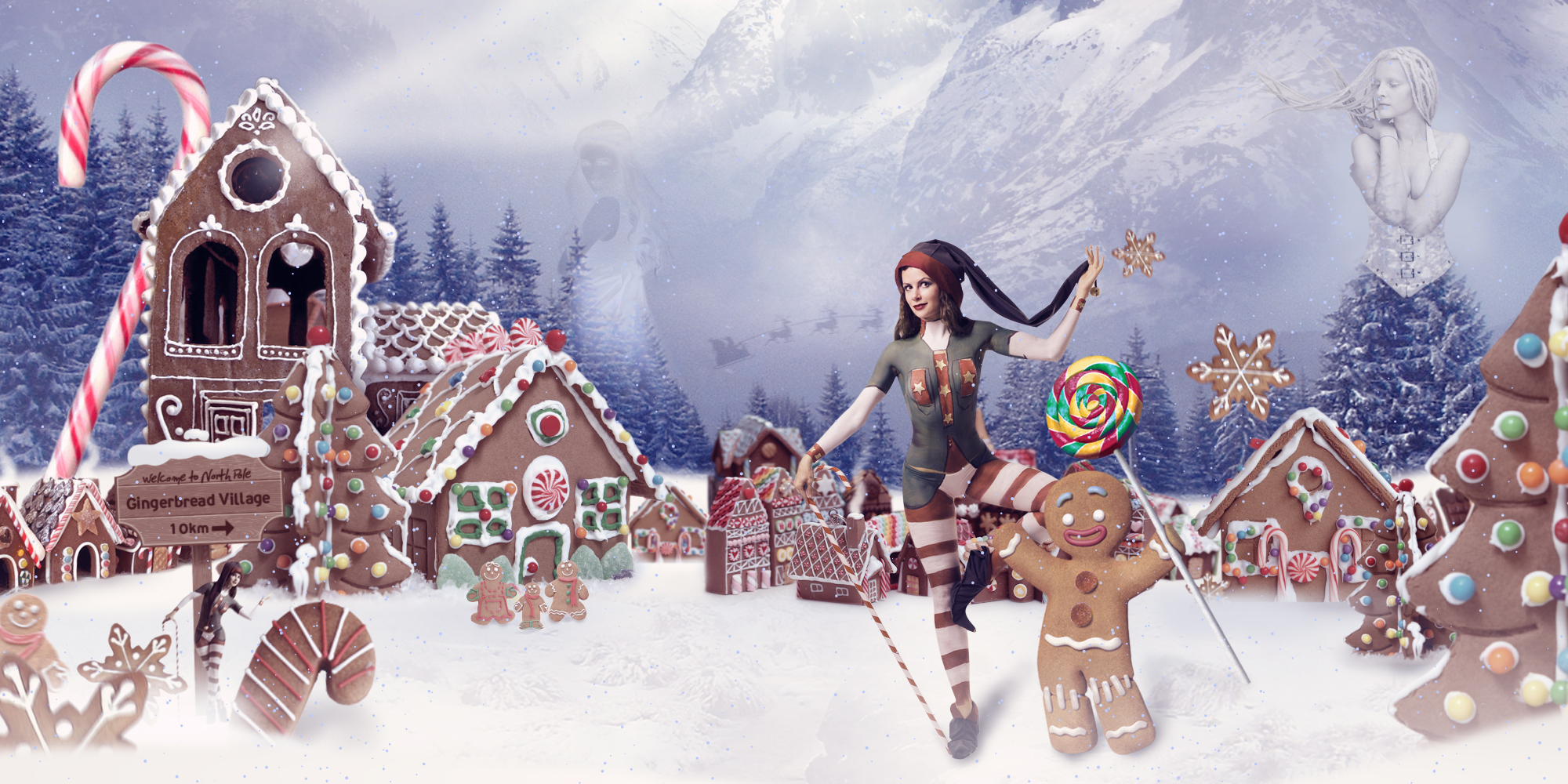 The gingerbreads
The gingerbread men inspired me for this photo-manipulation project. Gingerbreads are traditional Christmas biscuits. I really wanted to create something different from what I usually do. I have never before used sweets or biscuits as a part of my art. I wanted to create a photomanipulation that captured the Christmas spirit with a slight touch of magic and mystery in it. The idea of creating a Christmas gingerbread village excited me.
I found the gingerbread biscuits really interesting and fun elements to work with. The variety of  gingerbread shapes i found such as: figures, houses and trees, it helped me a lot getting to the final outcome. Of course it was a little bit challenging finding the right imagery. It took a lot of research and time to find certain figures, emotions and positions.
"Had I but a penny in the world, thou shouldst have it for gingerbread." – William Shakespeare (1564-1616)
I do not own any of the images used in my artwork and I do not intent selling the artwork. It was created for entertainment purposes only. Most of the imagery i used was a stock from deviant-art users.
Find below all the relevant artist links:
Winter scene: wyldraven
Big rustic gingerbread house: Sara
Girl with white hair: Nastia Osipova
Faded girl: Siiri Kumari
Small gingerbread village: Vesssper
Miniature gingerbread village: Stephanie Kilgast
Christmas elf model: Jamari Lior
Ginger snowflake/ lollipop/ candy cane: Sziszi
Photo-manipulation
Photoshop