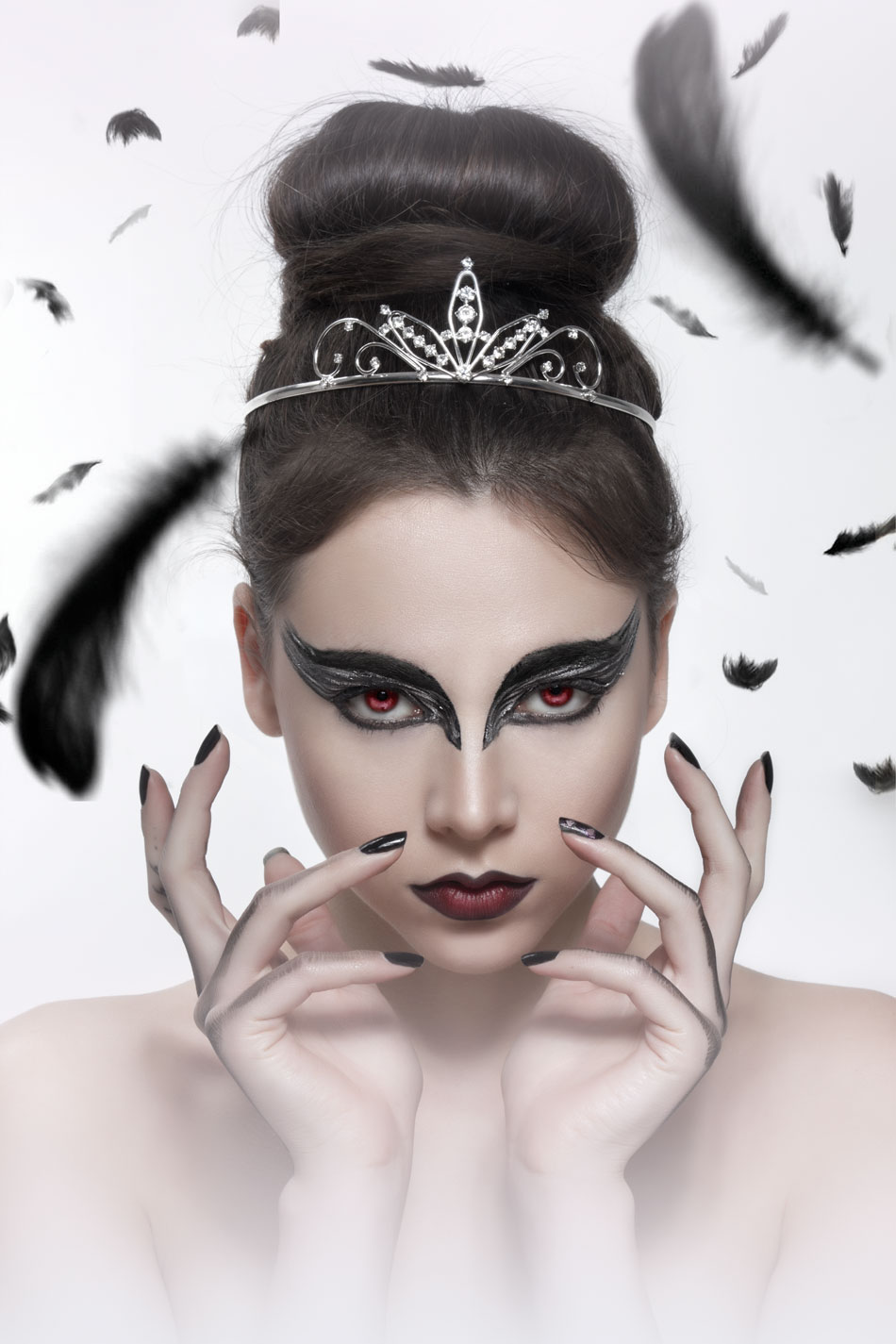 Black Swan (Masks Project part1)
The talented make up artist Anastasia Vanelli and I created the masks project. First we have decided to recreate the Black Swan look as a work for our portfolio. While the 2013 Limassol carnival was in the next 2 weeks, i thought it would be a great idea to promote it then. While we were working on this project an idea came to my mind. This project was already a great fit as a carnival inspired look. Why not create a series of photos inspired by the carnival?  See the inspired looks part2.
I have used my camera Canon EOS550D for this photoshoot. I had the valuable help of the photographer Louis Loizides. He helped me a lot setting up the lights of the scene.
Photography: Valeria Aristidou
Makeup artist: Anastasia Stacie Vanelli
Model: Stacie
Retouching: Valeria Aristidou
Photography
Photoshop
Retouching